Large Capacity Vegan Leather Toiletry Travel Bag for Men & Women , Waterproof toiletry Wash Bag
Rs. 1,499.00
Rs. 1,299.00
15% OFF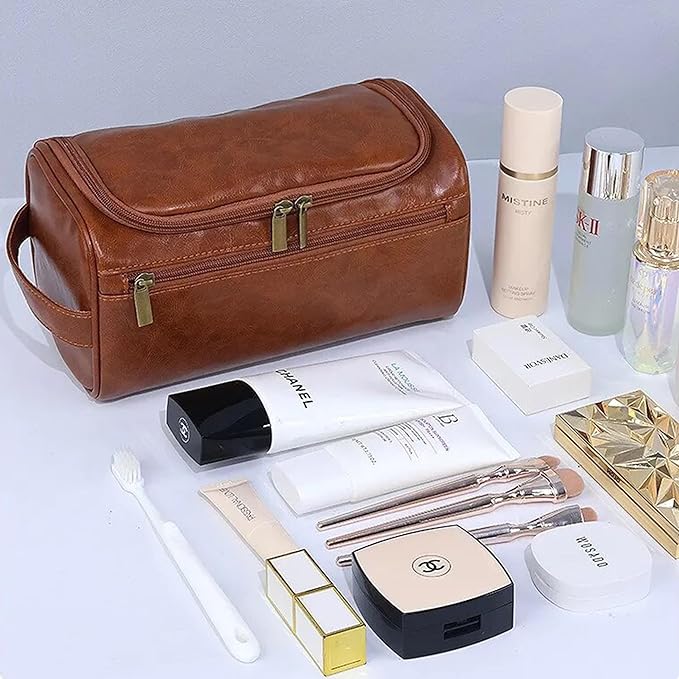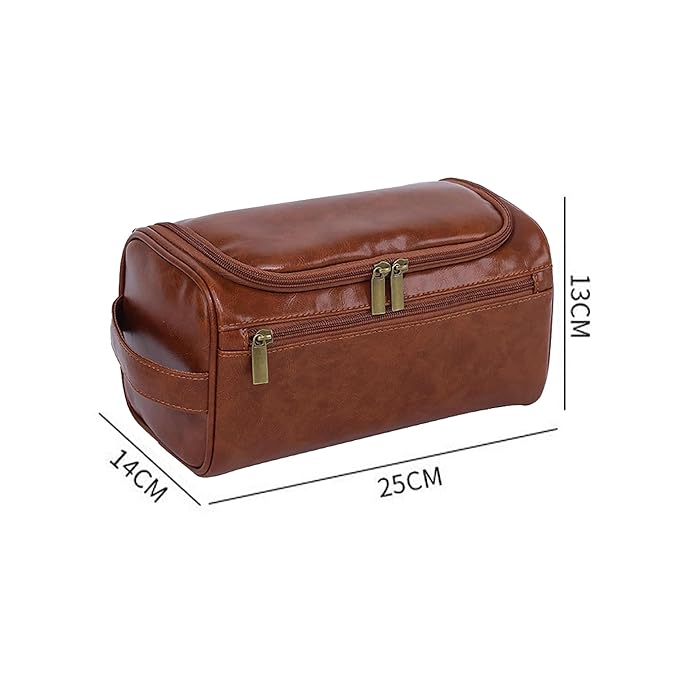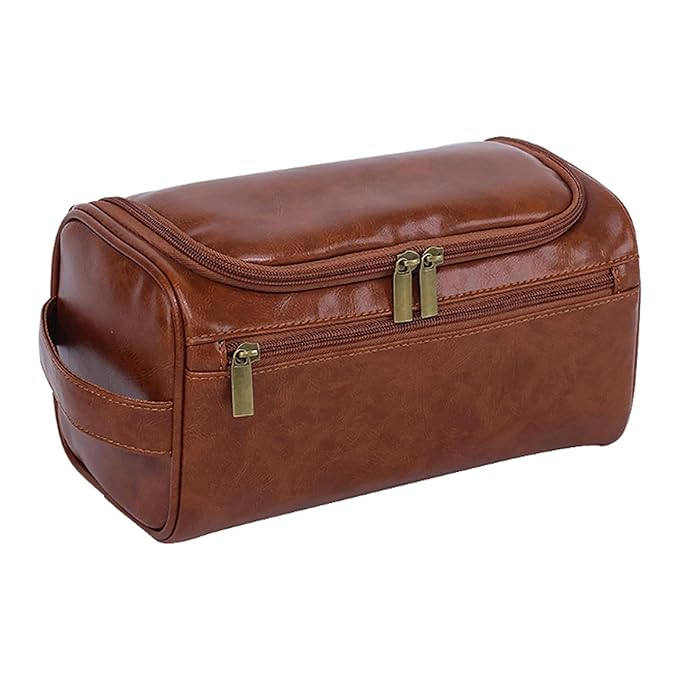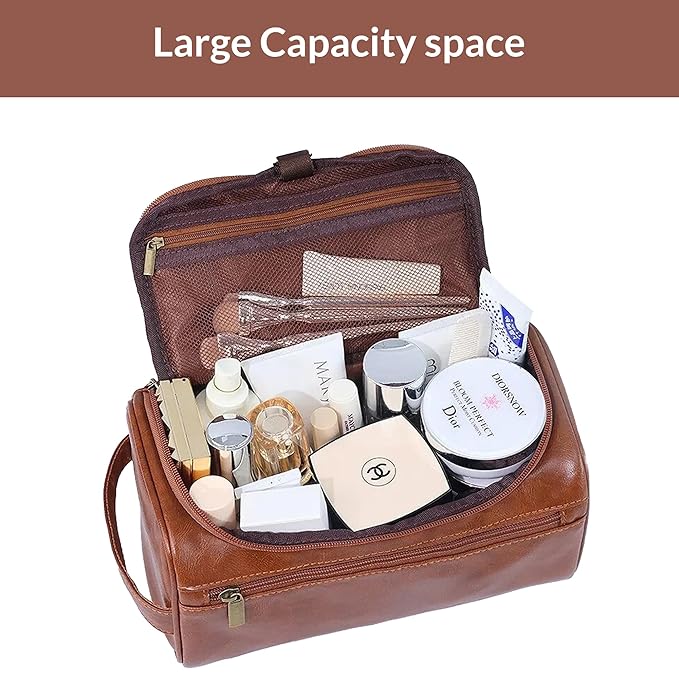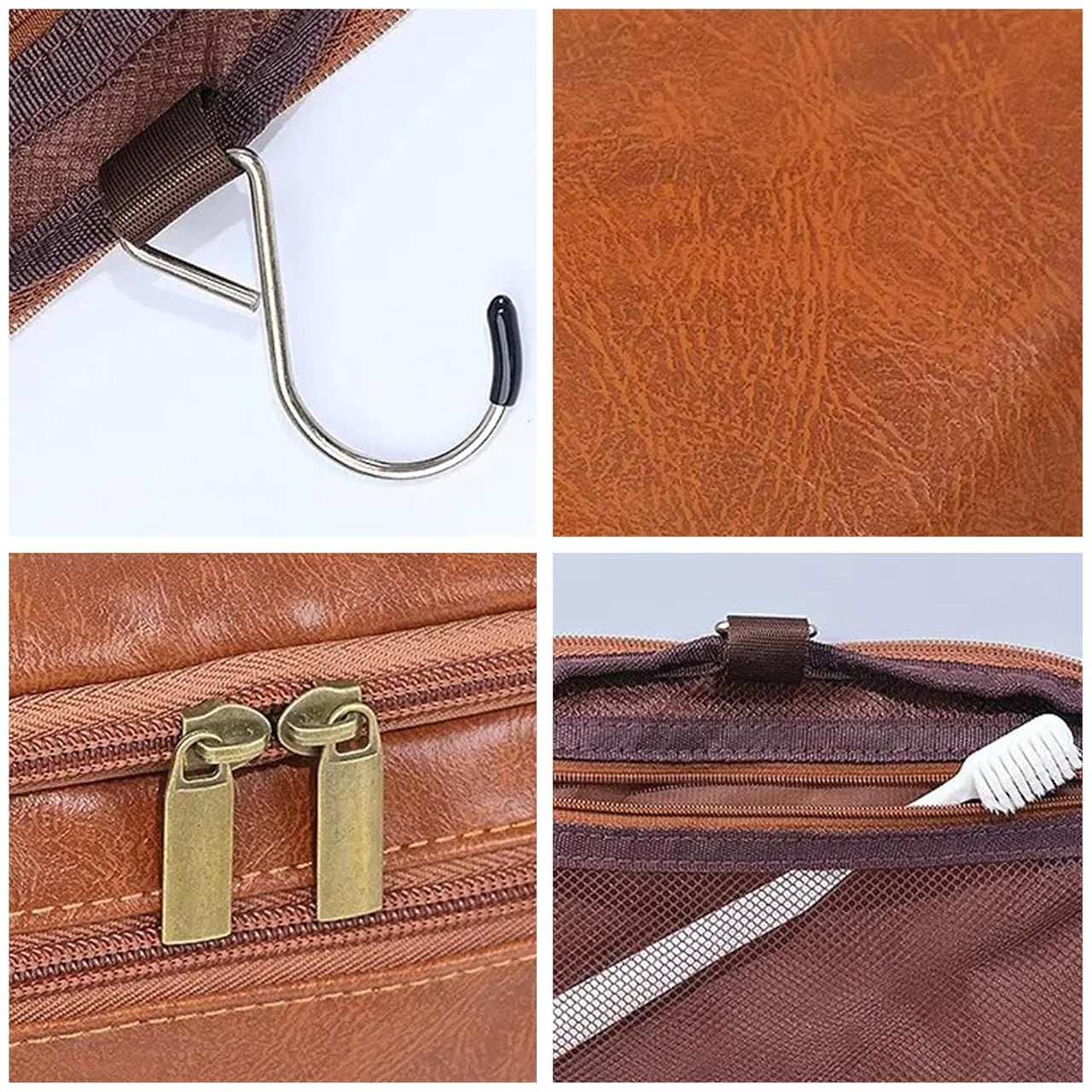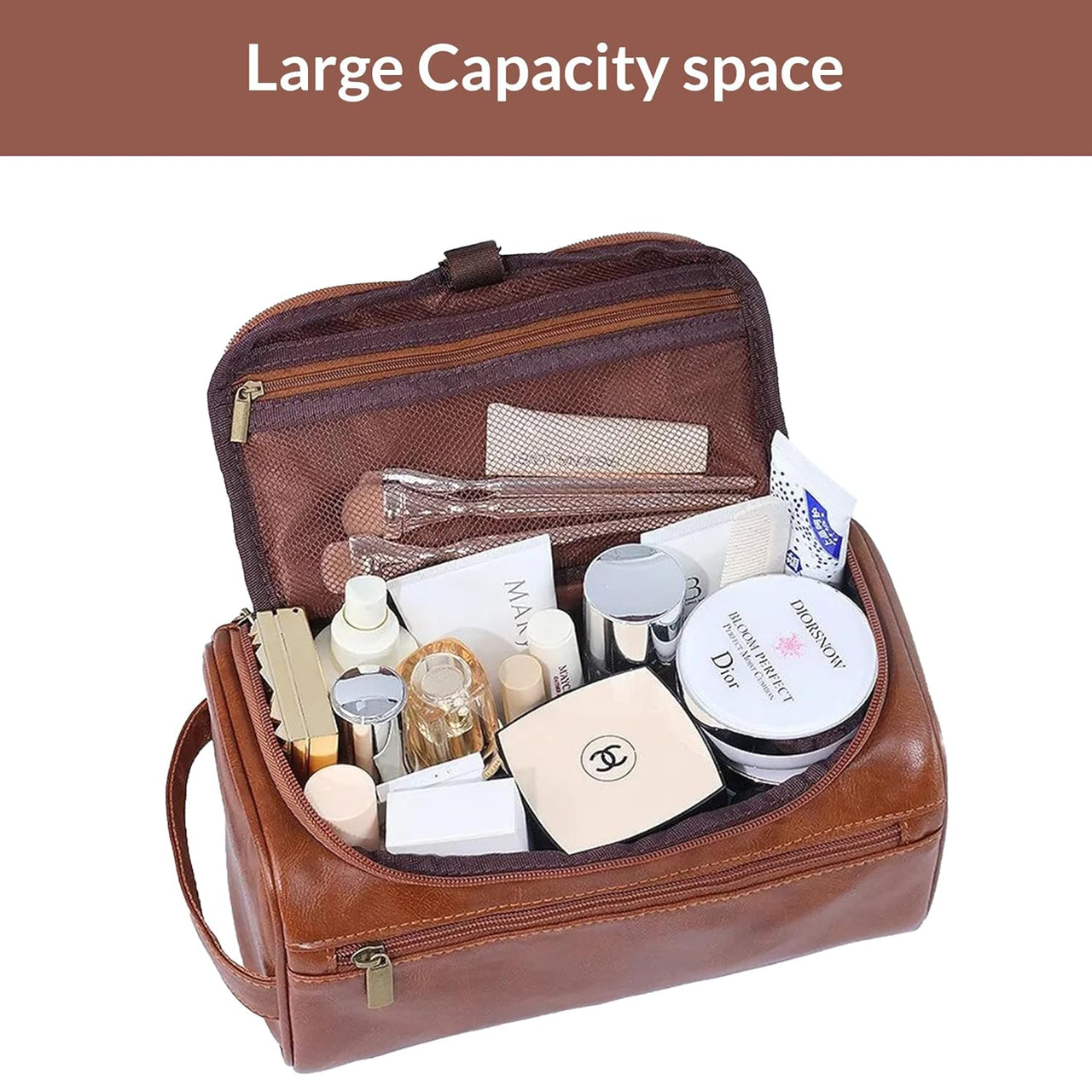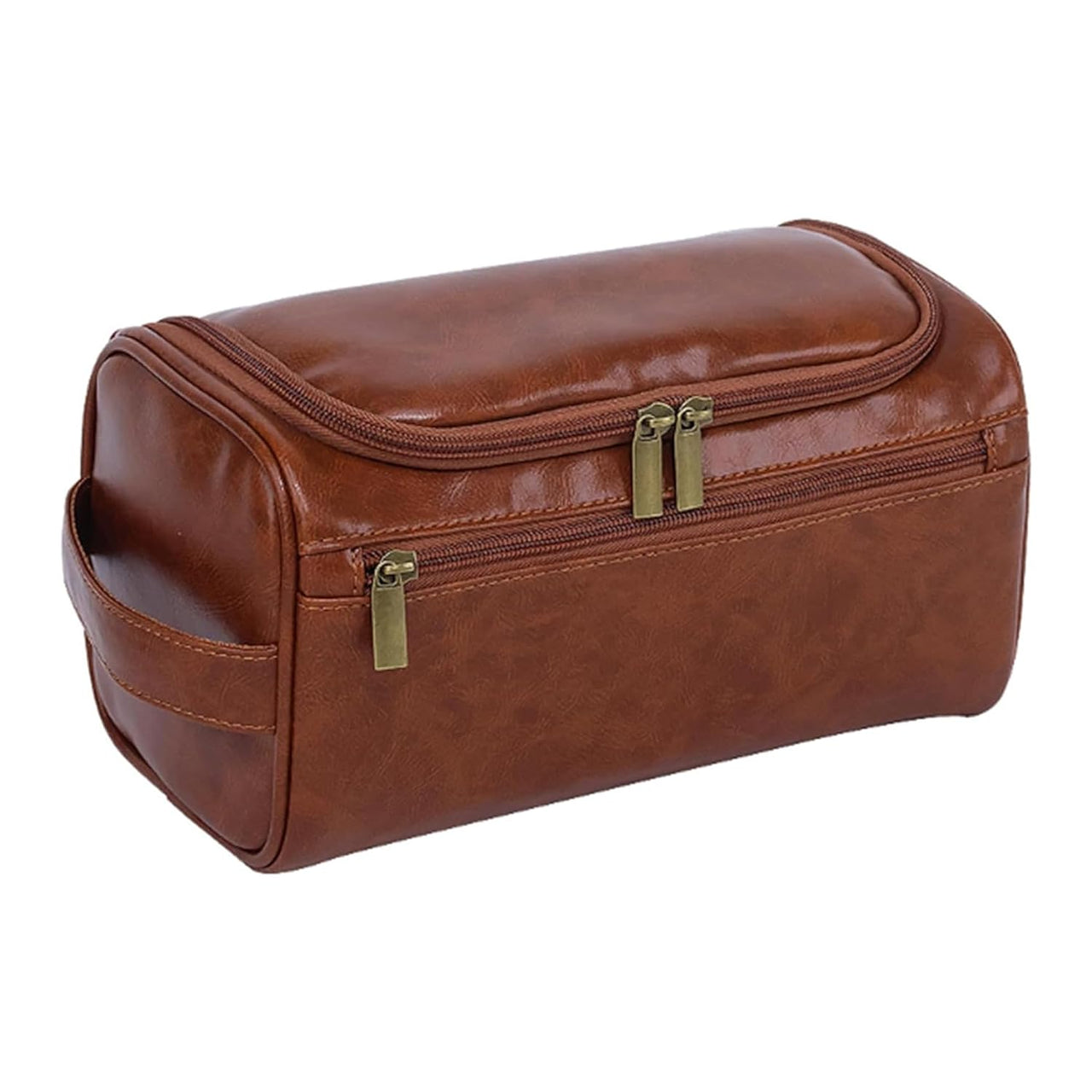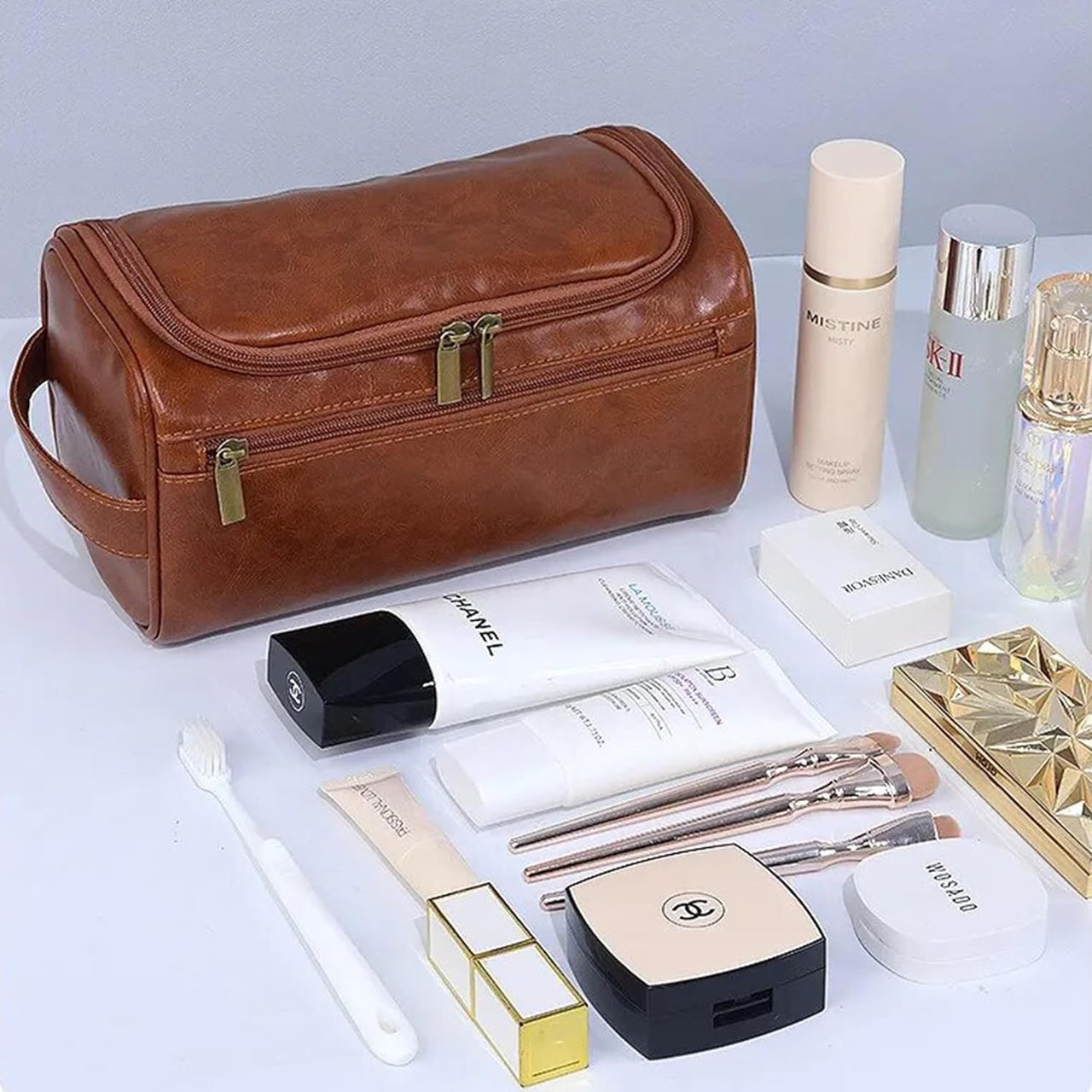 Introducing the Premium Men's Travel Toiletry Bag – Your Ultimate Travel Companion
Crafted with a commitment to both quality and style, our Premium Men's Travel Toiletry Bag is a must-have for the modern traveler. Made from premium vegan leather, this bag is not only durable but exudes a touch of luxury. Here are the key features that make it stand out:
Premium Quality:
This travel bag is a testament to durability and luxury. The vegan leather ensures it can withstand the rigors of travel while providing an upscale look. Plus, the waterproof lining adds an extra layer of protection, keeping your toiletries and other essentials safe from spills, and it's a breeze to clean.
Large Opening & Hanging Options:
Our hanging toiletry bag boasts an extra-wide mouth lid, making it easy to accommodate larger toiletries. The sturdy solid brass hook effortlessly supports a fully loaded bag, making it an ideal travel companion for your toiletries, shaving kit, cosmetics, and grooming accessories.
Stylish & Practical:
Experience the perfect fusion of style and functionality with this sleek and modern hanging toiletry kit. It's thoughtfully designed with multiple compartments to provide ample storage space, making organization a breeze. Whether you're a frequent traveler or just need a stylish bathroom accessory, this bag has you covered.
Multi-functional:
Versatility is the name of the game. While it excels as a toiletry case, it can also be used as a shower bag for both women and men, a bathroom shaving amenity kit, or a general travel kit bag. Its adaptability knows no bounds.
Convenient and Portable:
We understand the importance of convenience in your travel experience. With a sturdy carrying handle, our vegan leather toiletry bag is lightweight and highly portable. Whether you're heading on a quick weekend getaway or a long-haul journey, this bag will be your trusted companion.
Upgrade your travel experience with the Premium Men's Travel Toiletry Bag. Crafted with precision, this bag is the epitome of form and function. Don't settle for less – choose a travel companion that mirrors your style and caters to your needs. Add it to your cart today and elevate your travel game!
Hey, check out our Youtube!
#Be More of You with Inkmilan