Multifunctional Chest Bag
Rs. 1,299.00
Rs. 2,999.00
-57% OFF
Color
Green
Black Grey WoL
Black WoL
Blue WoL
Black
Blue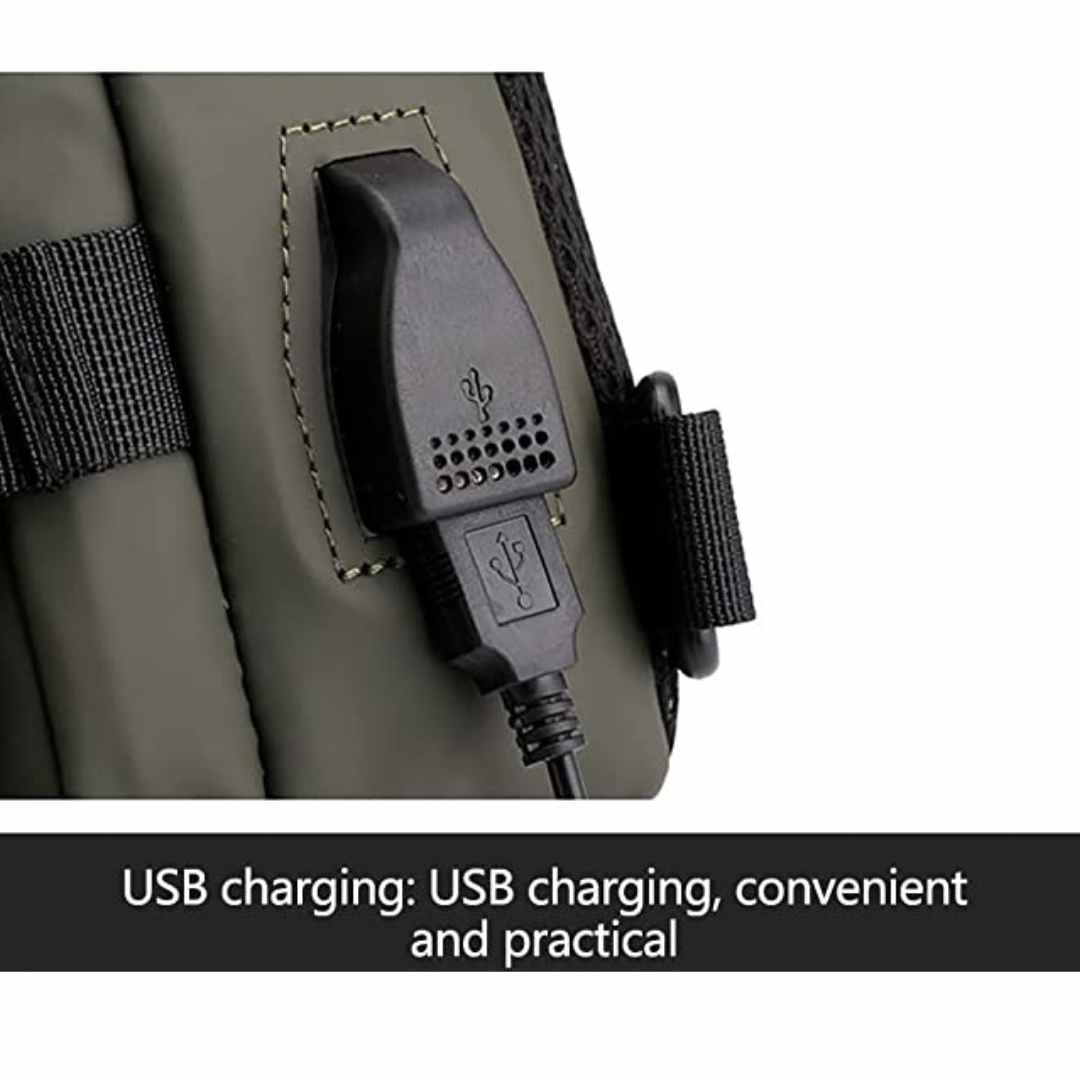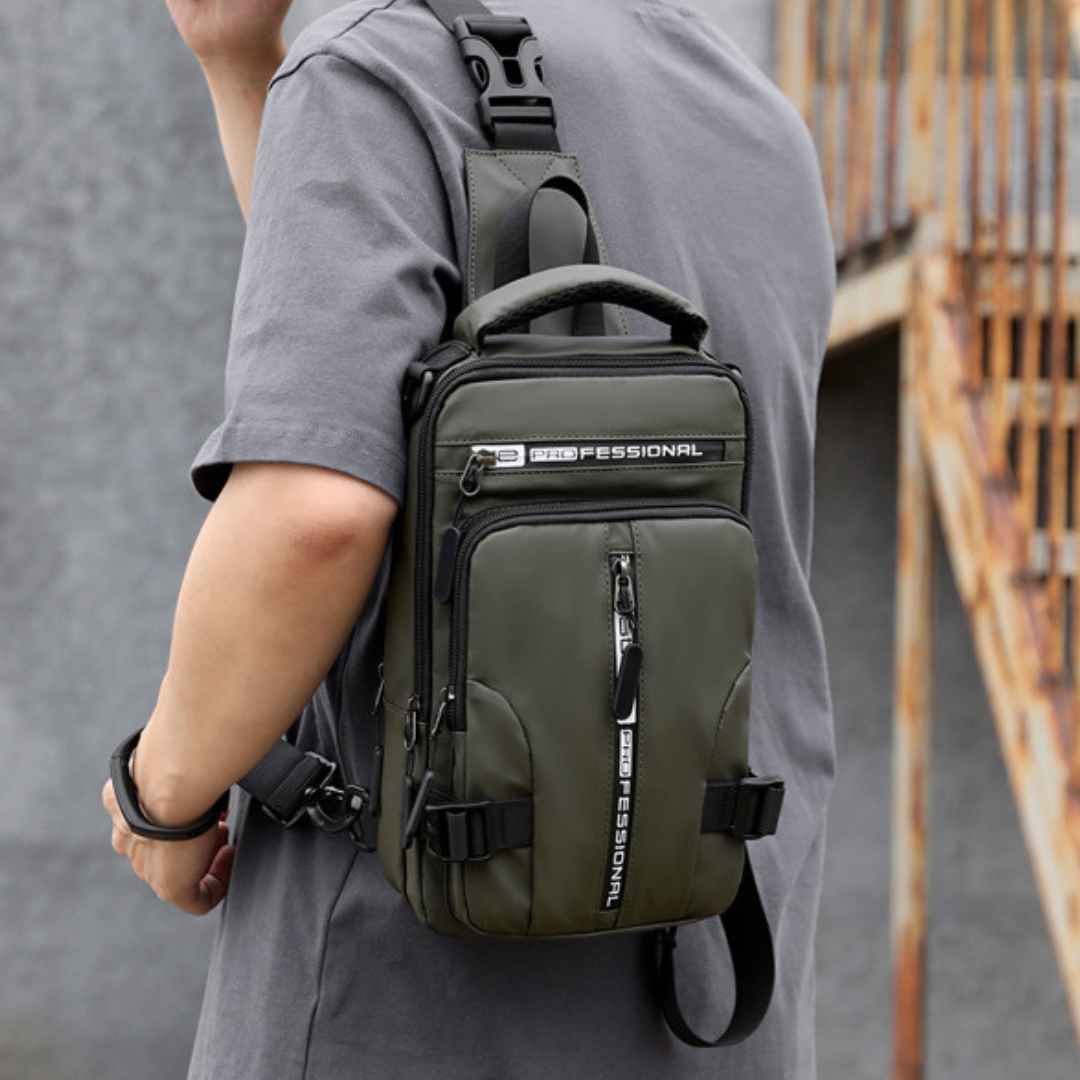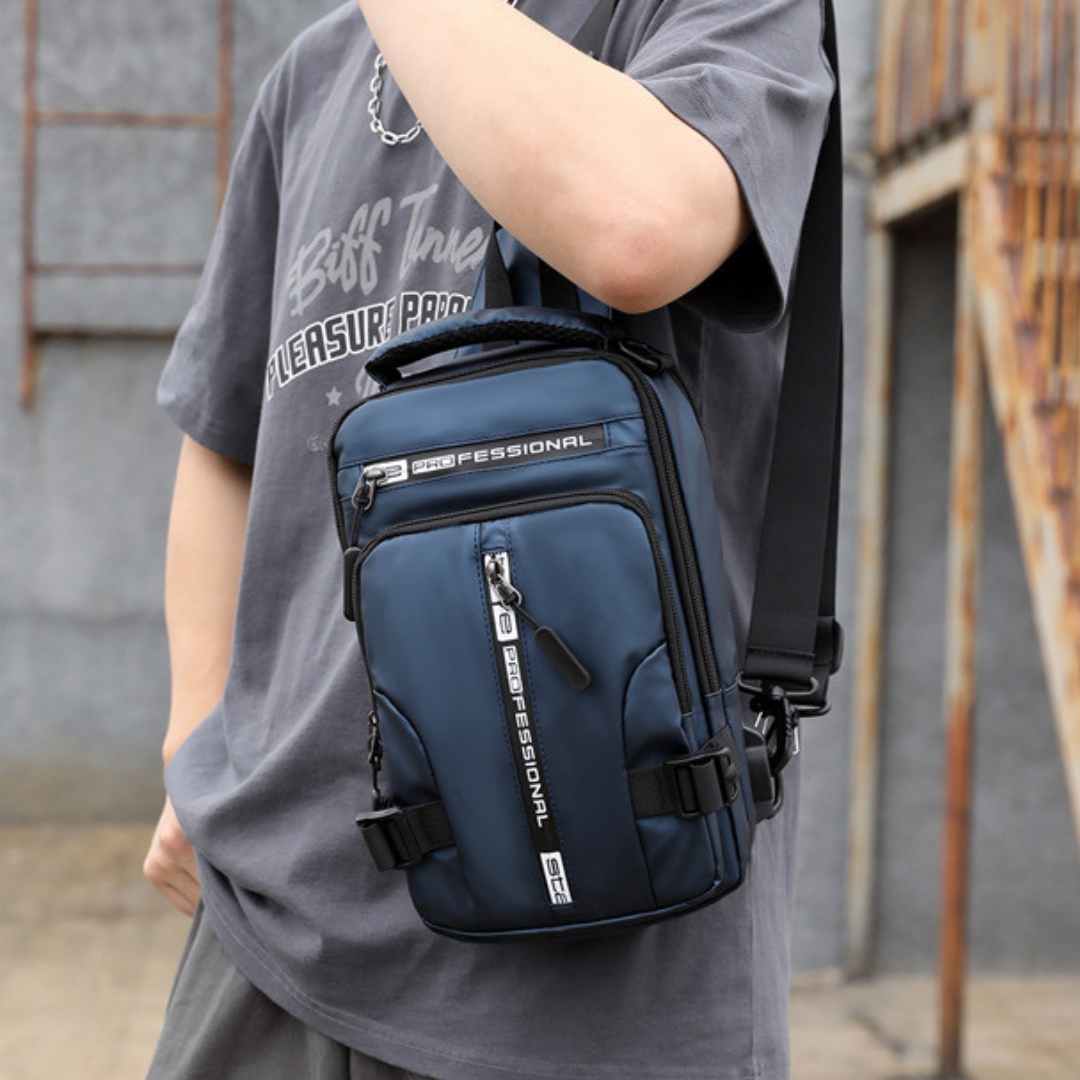 Multifunctional Messenger Chest Bag
Carry all the essentials:
This versatile messenger bag can carry everything you need with you. The large capacity of the bag can hold a phone, iPad and iPad Mini, wallet, sunglasses, music player, and water bottle. Even after storing these items, there is more space!
Easy to carry:
The lightweight material of the crossbody bag makes it very convenient to carry. Also, its shoulder straps provide optimal support for your shoulders while carrying. So you can take it anywhere without any hassle.
Super Effective Material:
The versatile messenger bag is made of waterproof, tear-resistant nylon material. So, it ensures that you won't need another bag for a few days. Versatile Backpack: You can wear the bag cross-body or opt for the classic backpack mode. These messenger bags feature easy-to-pull shoulder straps for your needs and comfort.
This messenger bag features USB charging to ensure your phone's battery never runs out. So you can keep in with your loved ones anytime you are on the goThe innovative crossbody bag is your best option for storing and carrying all your essentials.
Its anti-theft feature gives you of mind even in crowded places. So now, you don't have to keep checking your wallet and phone if they're safe in your bag. They are always with you! Plus, with the Men's Waterproof Crossbody Bag, you no longer have to worry about getting your essentials wet.
durable
The quality of this chest bag is outstanding. The material is durable and the zippers are smooth. It's also very versatile and practical.
perfect
This chest bag is a game-changer! I can carry my laptop, charger, and other essentials easily. It's stylish and functional, and the price is very reasonable.
perfect
This chest bag is a great addition to my daily commute. It's spacious enough to carry my essentials and comfortable to wear.
very good products
I am very impressed with this chest bag. It has multiple compartments that are well organized, and the adjustable strap makes it easy to wear.
amazing bag
I got this chest bag for my husband and he loves it! He uses it for his daily walks and it's perfect for carrying his phone, wallet, and keys.
Hey, check out our Youtube!
#Be More of You with Inkmilan