Alle Crossbody
Rs. 1,499.00
Rs. 2,998.00
-50% OFF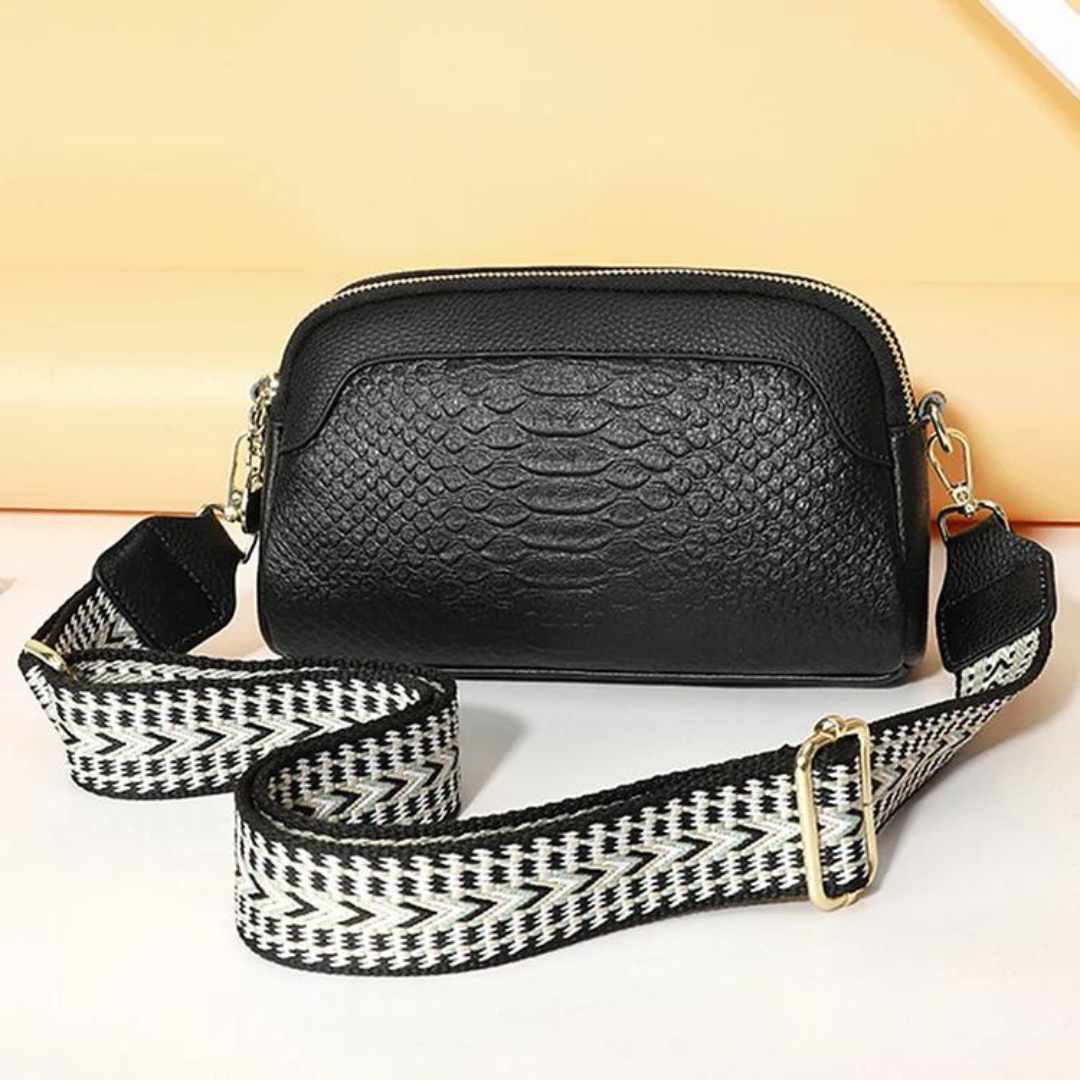 Introducing the Alle Crossbody, the perfect blend of style, functionality, and quality. Crafted with meticulous attention to detail, this crossbody bag is designed to elevate your fashion game while providing convenience and durability.
Made from high-quality cowhide fabric, this bag offers a luxurious touch that feels soft and comfortable against your skin. Not only does it exude elegance, but it is also built to withstand the test of time, ensuring long-lasting use.
With a size of 23x14x7cm/9.06x5.51x2.76in, this crossbody bag is compact yet spacious enough to accommodate all your essential items. Whether it's your mobile phone, keys, wallet, lipstick, cosmetics, or other accessories, there's a dedicated spot for everything.
No more searching through cluttered bags - the multi-layer pockets provide convenient storage and organization, allowing you to find your belongings effortlessly.
The Alle Crossbody boasts a timeless design featuring an pattern and a solid color scheme. This classic combination adds a touch of sophistication and elegance to any outfit.
The adjustable shoulder strap ensures a comfortable fit, allowing you to wear it as a shoulder bag or messenger bag, depending on your preference. Effortlessly switch up your style and adapt to any occasion with this versatile accessory.
Upgrade your fashion game and add a touch of luxury to your ensemble with the Alle Crossbody. Whether you're heading out for a casual outing or a special event, this bag is the perfect companion. Its sleek design and impeccable craftsmanship make it a statement piece that will turn heads wherever you go.
Indulge in the beauty and functionality of the Alle Crossbody. Embrace its superior quality, convenient organization, and versatile style options. Elevate your everyday looks and make a fashion statement with this exquisite crossbody bag.
Hey, check out our Youtube!
#Be More of You with Inkmilan